Dermal fillers work to smooth out wrinkles and fine lines to give you a more youthful look. The high levels of hyaluronic acid have the effect of attracting and retaining water, instantly improving the skin's overall appearance and texture by restoring its natural plumpness.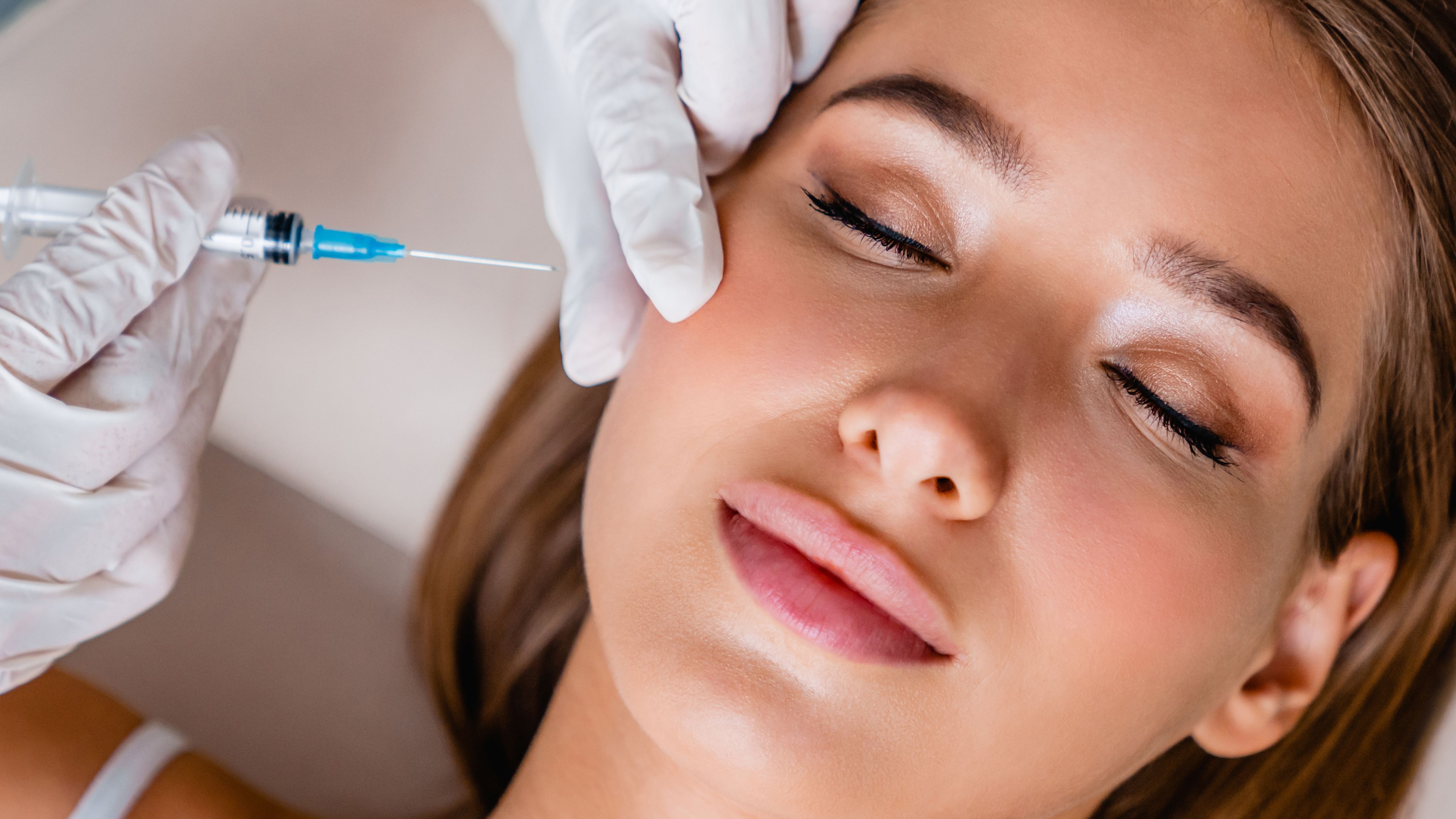 Prices
Cheek fillers from
£180
Tear Troughs from
£200
Nose to mouth lines (Nasolabial lines) from
£180
Mouth to chin lines (Marionette lines) from
£180
Hand rejuvenation from
£275
Rhinoplasty (non-surgical nose job) from
£375
*£50 deposit required, the balance will be payable on the treatment day.
What are Dermal Fillers and how do they work?
As we age, the natural collagen and elastin in the skin lessens, as cells lose their ability to produce more of their youthful component. The skin becomes dryer, thinner and less able to fix itself. When we are born, we have plentiful amounts of Hyaluronic Acid (HA) in our body, but as we get older this store of HA diminishes, leaving the skin less well supported, and so lines and wrinkles develop.
By lifting and smoothing targeted folds and wrinkles by adding subtle volume, dermal fillers can make a difference to a person's appearance, giving them a fresher look. The treatment of wrinkles with dermal filler will usually involve injecting this naturally occurring product (HA) through a tiny needle. The discomfort is minimal as the treatment does not take long to perform. The aesthetic outcomes of treatments with dermal filler are seen immediately after the treatment.
Treating wrinkles with dermal filler is fast, leaving no scars. The Juvéderm range of fillers contains a variety of products, which can be used to treat different areas, from fine lines on more delicate parts of the face to deep skin depressions. You can also treat your lips with lip fillers to add extra volume. Today's sophisticated fillers are made of Hyaluronic Acid (or HA), which is a substance that's found naturally in the body, making it much safer than previous procedures.
What does the treatment involve?
The procedure takes around 30-45 minutes and patients can expect to notice the effects for as long as 12 months after treatment. There is even precedence of results lasting up to 18 months in some cases, however, treatment with fillers is completely reversible. With any injectable treatment, there can be some slight bruising or swelling that accompanies it. This should not persist much longer than a day, and is easily coverable with makeup.
Are dermal fillers for me?
Facial fillers can be used on a wide range of patients, and are primarily used for skin rejuvenation and the reduction of lines and wrinkles. Other suitable candidates are those seeking to add structure and volume to the face. I see a lot of patients who have lost volume in their face due to living a very active, high impact lifestyle (such as runners). Fillers help to restore the volume loss that naturally begins to occur when we reach our late thirties, and in turn gives a fresher, brighter appearance.
How long do dermal fillers last?
The results should be subtle, leaving our friends and family believing that we are simply looking our best and great for our years. Treatment lasts between 6 - 12 months but, naturally, towards the end of this period the effects begin to gradually soften, so there is no dramatic change. When the effects begin to soften, we aim to 'top up' the treatment.
Patients will often come in to the clinic and point to a specific line that they don't like. Good practitioners shouldn't just look at treating this specific line, but will look beyond it to how the face looks as a whole, since treating an individual line could make the patient look unnatural. Sometimes the patient will say that people tell them they look sad, tired or grumpy when this isn't really the case. In these instances, it's usually not a single line that is causing this impression but multiple factors and the practitioner should discuss treatment options with the patient.
It is really key that you feel safe and reassured by your chosen practitioner: a partnership should develop where you can speak freely about what concerns you, as this will allow the practitioner to truly understand your hopes and desired outcomes.
****** IMPORTANT NOTICE ******
Due to latest government guidance, if you have had your COVID-19 vaccination you cannot have any filler treatment within 2 weeks of your vaccination date.