Seventy Hyal 2000 is a bio-stimulating skin booster and injectable Hyaluronic Acid (HA) skin treatment that improves both skin texture and skin laxity. Seventy Hyal provides moisture-surging benefits whilst stimulating the production of new collagen and elastin for a glowing, rejuvenated appearance with almost immediate visible results after every treatment.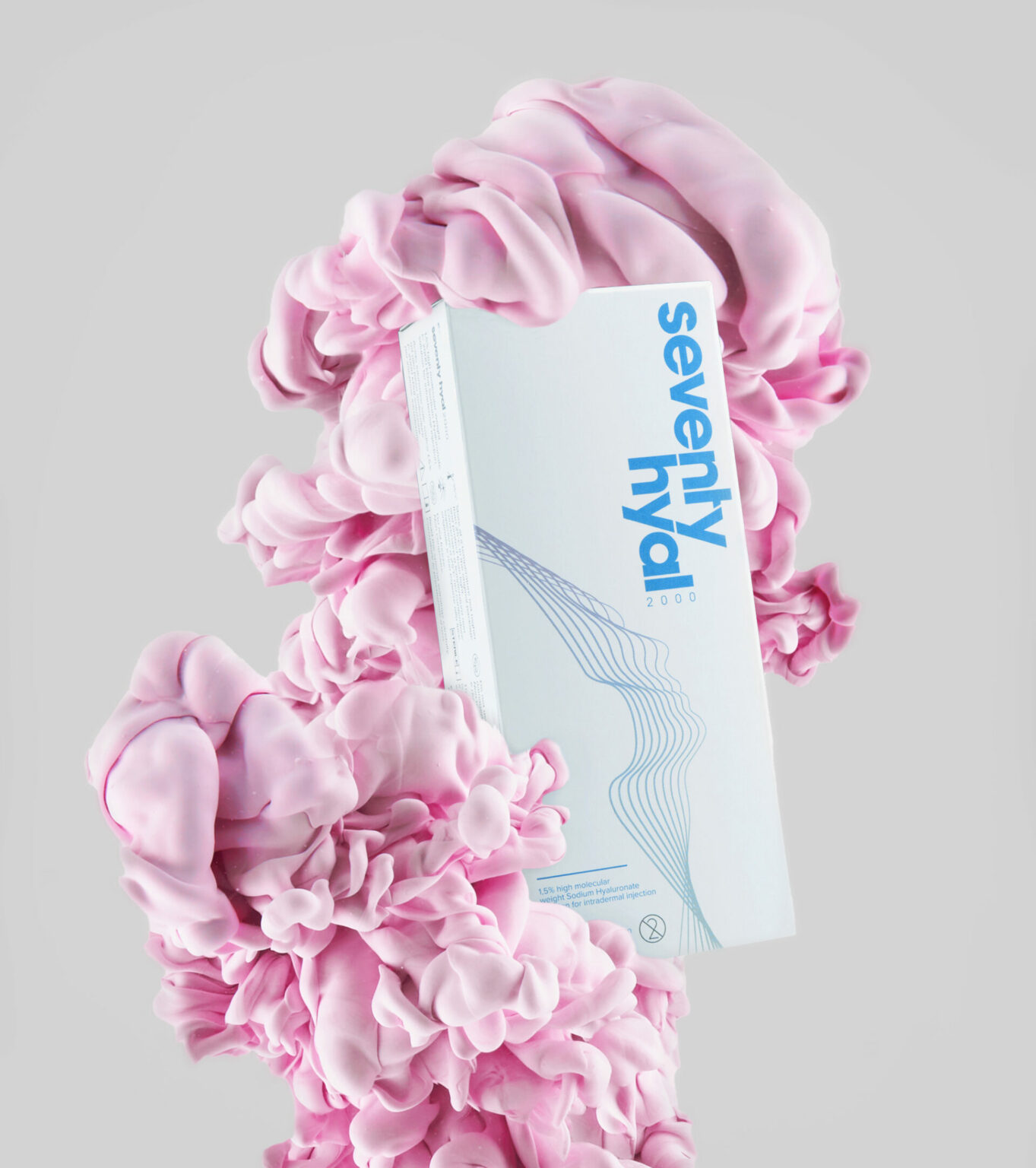 Prices
Seventy Hyal x 1 session
£190
Seventy Hyal x 2 sessions
£350
Seventy Hyal x 3 sessions
£430
Seventy Hyal Lip Booster
£130
*£50 deposit required, the balance will be payable on the treatment day.
PROCEDURE TIME
30 minutes
ON SET OF RESULTS
1 - 2 weeks
DURATION OF RESULTS
6 - 12 months
POSSIBLE RISKS
Possible mild injection-site swelling and bruising
How does Seventy Hyal 2000 work?
As you get older, your body starts to produce less collagen and elastin – these are the cells that give your skin its structure and firmness. When these cells start to reduce, your skin can no longer hold its appearance and the first signs of ageing like fine lines and wrinkles start to appear.
Seventy Hyal 2000 works to treat the physiological depletion of Hyaluronic Acid (HA) via the infiltration of high molecular weight of Hyaluronic Acid (HA) back into the skin. As we age, we lose approximately 1% of our Hyaluronic Acid (HA) stores per year after the age of 30. Thus, resulting in fine lines and loss of facial volume. However, the high molecular weight of Hyaluronic Acid (HA) within Seventy Hyal 2000 (>2000 kDa) helps to replenish and rejuvenate the skin. Working as the perfect Hyaluronic Acid (HA) skin treatment to improve skin tone, texture and laxity whilst adding gentle volume.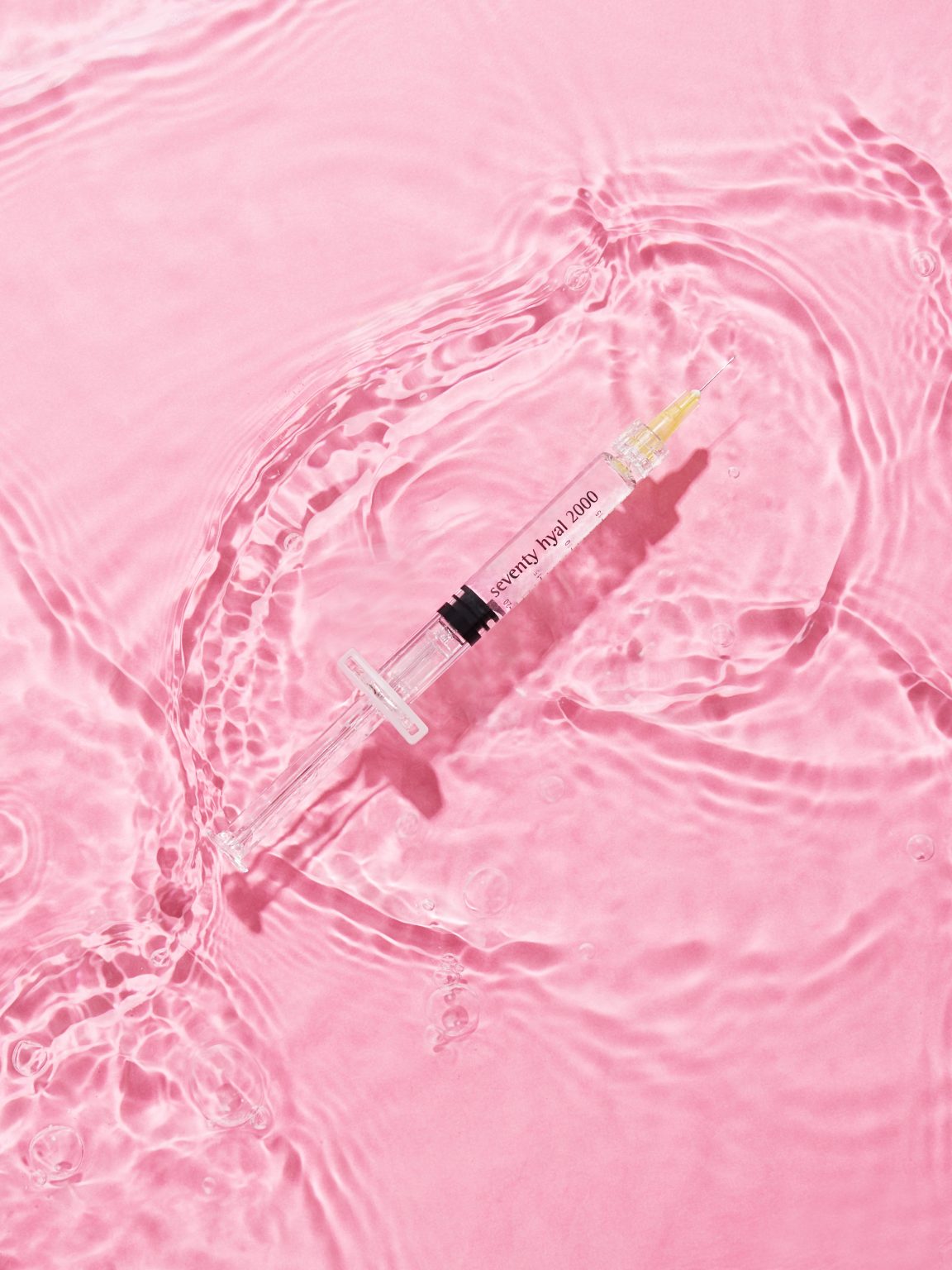 How long does Seventy Hyal last?
The longevity of results can vary between individuals however Seventy Hyal 2000 isn't your typical skin booster. Results are expected to show almost immediately with full results showing two weeks post-treatment. During the next 2-3 weeks bio-stimulation improves elastin and collagen to improve overall skin texture and skin laxity. If, however, it is decided to not maintain the skin treatment with further top-up treatments – the skin will eventually return to its pre-treatment state over time.
Is Seventy Hyal for me?
Unless you're under the age of 18, you're pregnant or you're breastfeeding – Seventy Hyal 2000 is the perfect skin rejuvenating treatment for you. Skin boosters, especially Seventy Hyal 2000, work for a variety of perceived skin imperfections – targeting an array of flaws.
Regardless of age, gender and even skin type – these Hyaluronic Acid skin injections deliver incredible results for every skincare objective including reducing the appearance of fine lines. Due to the versatile properties of Seventy Hyal 2000, the skin injecting treatment will provide benefits whether you're prone to dry, oily or combination skin.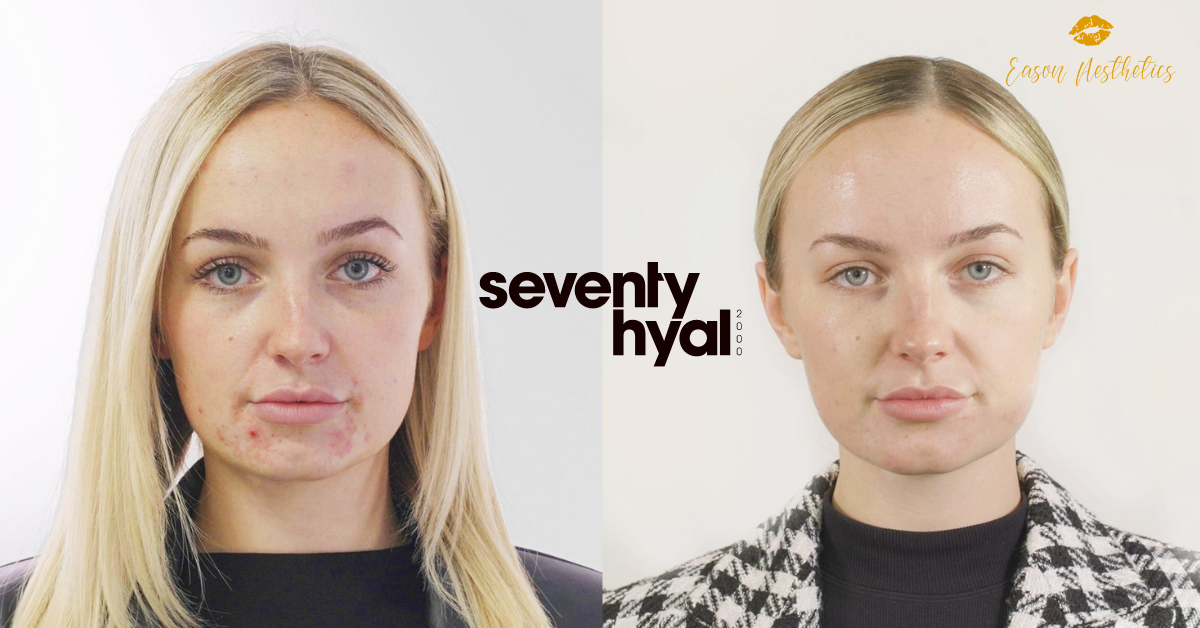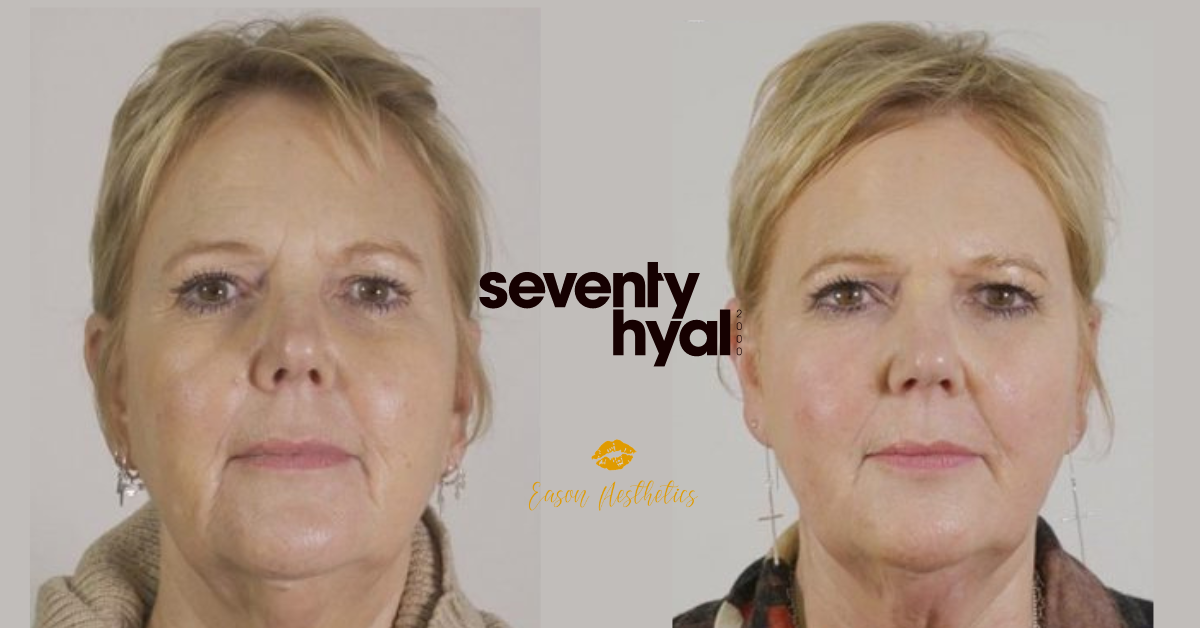 ****** IMPORTANT NOTICE ******
Due to latest government guidance, if you have had your COVID-19 vaccination you cannot have any filler treatment within 2 weeks of your vaccination date.